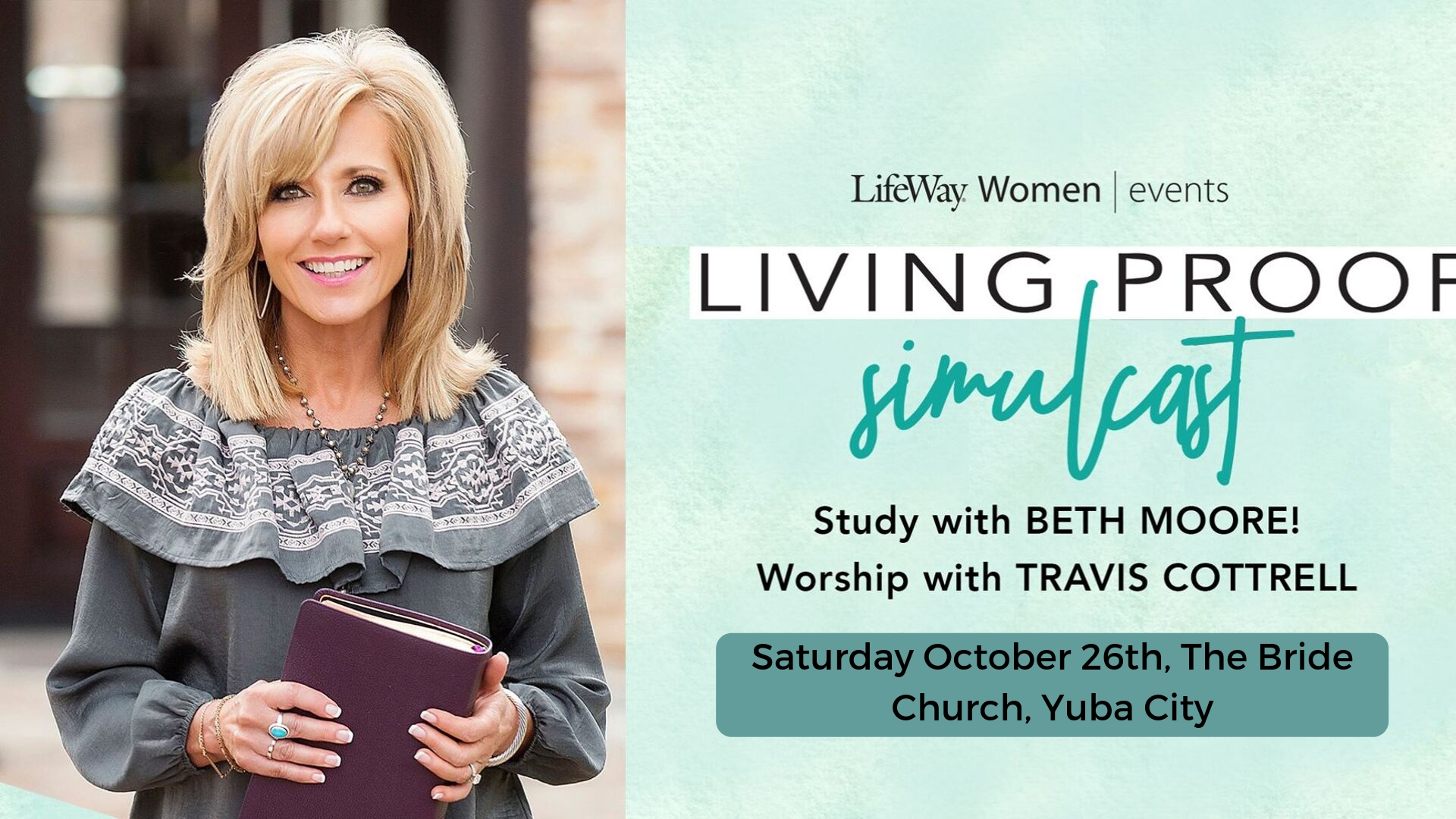 LIVING PROOF SIMULCAST
Join us at The Bride Church in Yuba City, CA on October 26th @ 9 AM, for a one day simulcast event. Register online (button above) or in person at the church's main office (Tues through Thurs 9 AM to 4:30 PM) or between Sunday Services.
Early Bird registration begins October 3rd @ 4 PM. Registration is $15 per person and includes breakfast, a salad bar lunch, refreshments, desert and a goodie bag. Registration will increase to $20 per person on October 21st @ midnight.