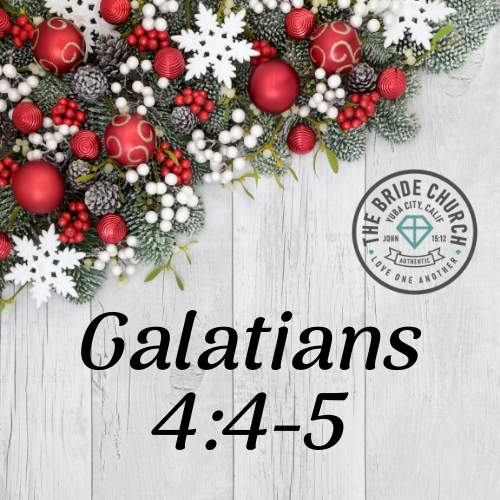 Merry Christmas!
Key Scriptures
Isaiah 9:6 For to us a child is born,
to us a son is given;
and the government shall be upon his shoulder,
and his name shall be called
Wonderful Counselor, Mighty God,
Everlasting Father, Prince of Peace.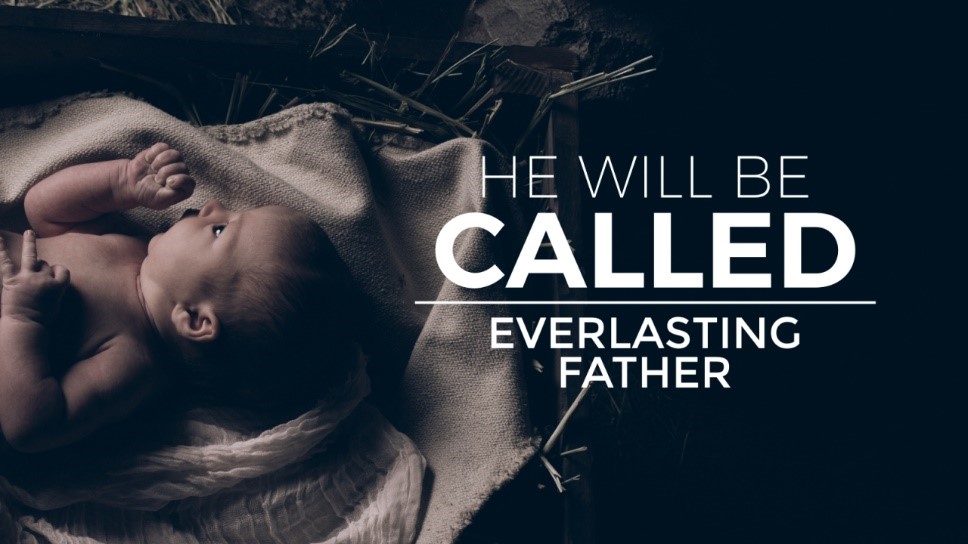 Galatians 4:4 But when the fullness of time had come, God sent forth his Son, born of woman, born under the law, 5 to redeem those who were under the law, so that we might receive adoption as sons. 6 And because you are sons, God has sent the Spirit of his Son into our hearts, crying, "Abba! Father!" 7 So you are no longer a slave, but a son, and if a son, then an heir through God.
John 17:24 Father, I desire that they also, whom you have given me, may be with me where I am, to see my glory that you have given me because you loved me before the foundation of the world. 25 O righteous Father, even though the world does not know you, I know you, and these know that you have sent me. 26 I made known to them your name, and I will continue to make it known, that the love with which you have loved me may be in them, and I in them."
Ephesians 1:3 Blessed be the God and Father of our Lord Jesus Christ, who has blessed us in Christ with every spiritual blessing in the heavenly places, 4 even as he chose us in him before the foundation of the world, that we should be holy and blameless before him. In love 5 he predestined us for adoption to himself as sons through Jesus Christ, according to the purpose of his will, 6 to the praise of his glorious grace, with which he has blessed us in the Beloved. 7 In him we have redemption through his blood, the forgiveness of our trespasses, according to the riches of his grace, 8 which he lavished upon us, in all wisdom and insight 9 making known to us the mystery of his will, according to his purpose, which he set forth in Christ 10 as a plan for the fullness of time, to unite all things in him, things in heaven and things on earth.
Psalm 90:2 Before the mountains were brought forth, or ever you had formed the earth and the world, from everlasting to everlasting you are God.
Psalm 103:17 But the steadfast love of the Lord is from everlasting to everlasting on those who fear him,
and his righteousness to children's children, in all generations.
Key Points
A. His love toward us is everlasting:
Isaiah 54:8 In overflowing anger for a moment
I hid my face from you,
but with everlasting love I will have compassion on you,"
says the Lord, your Redeemer.
B. His covenant with us is everlasting:
Ezekiel 37:26 I will make a covenant of peace with them; it will be an everlasting covenant. I will establish them and increase their numbers, and I will put my sanctuary among them forever. 27 My dwelling place will be with them; I will be their God, and they will by my people.
C. His salvation for us is everlasting.
Isaiah 45:17 But Israel is saved by the Lord
with everlasting salvation;
you shall not be put to shame or confounded
to all eternity.
John 6:47 I tell you the truth, he who believes has everlasting life.
Our Father gives life, He gives us the breath of life, an abundant life, and eternal life.
Our Father gives Advise; Ephesians 1:17 that the God of our Lord Jesus Christ, the Father of glory, may give you the Spirit of wisdom and of revelation in the knowledge of him,
Our Father gives us hope; Ephesians 1:18 having the eyes of your hearts enlightened, that you may know what is the hope to which he has called you, what are the riches of his glorious inheritance in the saints,
Our Father gives us his strength and his power; Ephesians 1:19 and what is the immeasurable greatness of his power toward us who believe, according to the working of his great might 20 that he worked in Christ when he raised him from the dead and seated him at his right hand in the heavenly places
Our Father protects us; John 17:12 While I was with them, I kept them in your name, which you have given me. I have guarded them, and not one of them has been lost
Our Father give us His Spirit to cry out Abba Father
Discussion Questions
Have you heard your heart cry out to him as Father?
What was your Relationship like with your Father?
What do you want to immolate? Or Forsake?