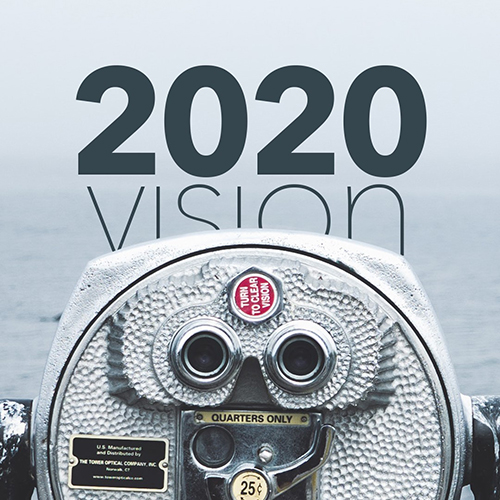 Encourage One Another
Key Scriptures
2020 Vision: Love well and to grow into the likeness of Christ
2020 Vision for the Church – That we would love well and grow into the likeness of Christ.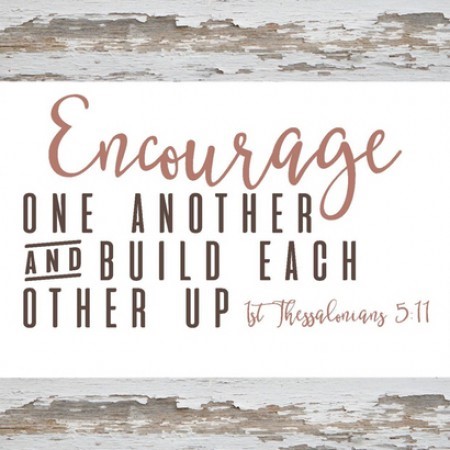 2 Thessalonians 2:16 Now may our Lord Jesus Christ himself, and God our Father, who loved us and gave us eternal comfort and good hope through grace, 17 comfort your hearts and establish them in every good work and word.
We weren't created to carry our burdens alone
Galatians 6:2 Bear one another's burdens, and so fulfill the law of Christ.
Hebrews 10:24 And let us consider how to stir up one another to love and good works, 25 not neglecting to meet together, as is the habit of some, but encouraging one another, and all the more as you see the Day drawing near.
Encourage is to build up, strengthen and empower
Discouragement is a thief. It steals your life, your zeal, your joy, and your peace. If discouragement hangs around long enough, its friends will show up. Their names are fatigue, hopelessness, despair, self-pity, depression, doubt, and bitterness.
Discouragement is dissatisfaction with the past, distaste for the present, and distrust of the future. It is ingratitude for the blessings of yesterday, blind to the opportunities of today, and no hope for tomorrow. It is unawareness of the presence of God, unconcern for the needs of our fellow man, and unbelief in the promises of His Word.
Luke 22:31 "Simon, Simon, behold, Satan demanded to have you, that he might sift you like wheat, 32 but I have prayed for you that your faith may not fail. And when you have turned again, strengthen your brothers."
2 Corinthians 1:3 Blessed be the God and Father of our Lord Jesus Christ, the Father of mercies and God of all comfort, 4 who comforts us in all our affliction, so that we may be able to comfort those who are in any affliction, with the comfort with which we ourselves are comforted by God. 5 For as we share abundantly in Christ's sufferings, so through Christ we share abundantly in comfort too.
1 Peter 5:10 And after you have suffered a little while, the God of all grace, who has called you to his eternal glory in Christ, will himself restore, confirm, strengthen, and establish you. 11 To him be the dominion forever and ever. Amen.
1 Thessalonians 5:14 And we urge you, brothers, admonish the idle, encourage the fainthearted, help the weak, be patient with them all. 15 See that no one repays anyone evil for evil, but always seek to do good to one another and to everyone. 16 Rejoice always, 17 pray without ceasing, 18 give thanks in all circumstances; for this is the will of God in Christ Jesus for you. 19 Do not quench the Spirit. 20 Do not despise prophecies, 21 but test everything; hold fast what is good. 22 Abstain from every form of evil. 23 Now may the God of peace himself sanctify you completely, and may your whole spirit and soul and body be kept blameless at the coming of our Lord Jesus Christ. 24 He who calls you is faithful; he will surely do it.
Proverbs 6:22 Good sense is a fountain of life to him who has it,
but the instruction of fools is folly.
23 The heart of the wise makes his speech judicious
and adds persuasiveness to his lips.
24 Gracious words are like a honeycomb,
sweetness to the soul and health to the body.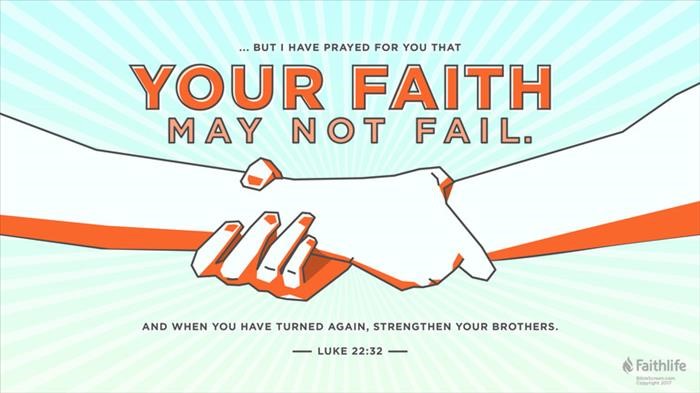 Key Points
Discouragement can lead to isolation, frustration, disbelief, and depression.
We were designed by God to carry each other's burdens, to be encouraged and to encourage.
When our comfort from The Lord comes, we are being prepared to use that same comfort to help others.
Be careful whose voice you are listening to.
Our trials help us to grow into the image of Christ.
Discussion Questions
Are you in a place of Discouragement…Explain.
Do you consider yourself an encourager?
Are you currently helping others with their burdens?
Have you been able to use the comfort you have received to comfort other through like trials. Divorce, addiction, loss of a loved one. Etc?