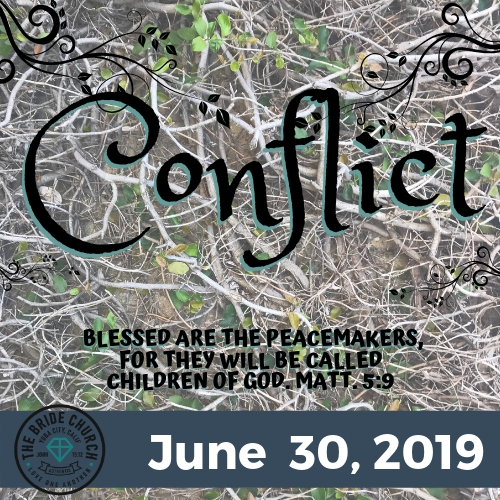 CONFLICT | AUTHORITY
MATTHEW 5:9 BLESSED ARE THE PEACEMAKERS, FOR THEY SHALL BE CALLED SONS OF GOD
KEY SCRIPTURES
The Call to submit to the Authority of Gods Word
Deuteronomy 4:1 "And now, O Israel, listen to the statutes and the rules that I am teaching you, and do them, that you may live, and go in and take possession of the land that the Lord, the God of your fathers, is giving you. 2 You shall not add to the word that I command you, nor take from it, that you may keep the commandments of the Lord your God that I command you.
The Benefit of submission to Gods Word
2 Timothy 3:14 But as for you, continue in what you have learned and have firmly believed, knowing from whom you learned it 15 and how from childhood you have been acquainted with the sacred writings, which are able to make you wise for salvation through faith in Christ Jesus. 16 All Scripture is breathed out by God and profitable for teaching, for reproof, for correction, and for training in righteousness, 17 that the man of God may be complete, equipped for every good work.
Jesus has been given All Authority
Ephesians 1:16 I do not cease to give thanks for you, remembering you in my prayers, 17 that the God of our Lord Jesus Christ, the Father of glory, may give you the Spirit of wisdom and of revelation in the knowledge of him, 18 having the eyes of your hearts enlightened, that you may know what is the hope to which he has called you, what are the riches of his glorious inheritance in the saints, 19 and what is the immeasurable greatness of his power toward us who believe, according to the working of his great might 20 that he worked in Christ when he raised him from the dead and seated him at his right hand in the heavenly places, 21 far above all rule and authority and power and dominion, and above every name that is named, not only in this age but also in the one to come. 22 And he put all things under his feet and gave him as head over all things to the church, 23 which is his body, the fullness of him who fills all in all.
The Call to Submit to Authorities
Romans 13:1 Let every person be subject to the governing authorities. For there is no authority except from God, and those that exist have been instituted by God. 2 Therefore whoever resists the authorities resists what God has appointed, and those who resist will incur judgment. 3 For rulers are not a terror to good conduct, but to bad. Would you have no fear of the one who is in authority? Then do what is good, and you will receive his approval, 4 for he is God's servant for your good. But if you do wrong, be afraid, for he does not bear the sword in vain. For he is the servant of God, an avenger who carries out God's wrath on the wrongdoer. 5 Therefore one must be in subjection, not only to avoid God's wrath but also for the sake of conscience. 6 For because of this you also pay taxes, for the authorities are ministers of God, attending to this very thing. 7 Pay to all what is owed to them: taxes to whom taxes are owed, revenue to whom revenue is owed, respect to whom respect is owed, honor to whom honor is owed. 8 Owe no one anything, except to love each other, for the one who loves another has fulfilled the law. 8 Owe no one anything, except to love each other, for the one who loves another has fulfilled the law.
The Call to Submit to the unjust
1 Peter 2:13 Be subject for the Lord's sake to every human institution, whether it be to the emperor as supreme, 14 or to governors as sent by him to punish those who do evil and to praise those who do good. 15 For this is the will of God, that by doing good you should put to silence the ignorance of foolish people. 16 Live as people who are free, not using your freedom as a cover-up for evil, but living as servants of God. 17 Honor everyone. Love the brotherhood. Fear God. Honor the emperor.
18 Servants, be subject to your masters with all respect, not only to the good and gentle but also to the unjust. 19 For this is a gracious thing, when, mindful of God, one endures sorrows while suffering unjustly. 20 For what credit is it if, when you sin and are beaten for it, you endure? But if when you do good and suffer for it you endure, this is a gracious thing in the sight of God. 21 For to this you have been called, because Christ also suffered for you, leaving you an example, so that you might follow in his steps. 22 He committed no sin, neither was deceit found in his mouth. 23 When he was reviled, he did not revile in return; when he suffered, he did not threaten, but continued entrusting himself to him who judges justly. 24 He himself bore our sins in his body on the tree, that we might die to sin and live to righteousness. By his wounds you have been healed. 25 For you were straying like sheep, but have now returned to the Shepherd and Overseer of your souls.
Be Filled and Submit to one another
Ephesians 5:17 Therefore do not be foolish, but understand what the will of the Lord is. 18 And do not get drunk with wine, for that is debauchery, but be filled with the Spirit, 19 addressing one another in psalms and hymns and spiritual songs, singing and making melody to the Lord with your heart, 20 giving thanks always and for everything to God the Father in the name of our Lord Jesus Christ, 21 submitting to one another out of reverence for Christ.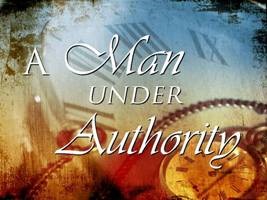 Jesus was the subject to the father
You want to be free? Submit.
Independent = Not teachable.
Not under Authority? You're playing God.
SUB under
---
the MISSION
KEY POINTS
We rebel against Authority because of our Sin nature.
There is Submission in The Trinity.
God's Authority has been given to Jesus and it is found in The Word.
We must submit to God, each other, appointed authorities and even to the unkind rulers.
If we begin to resist and not submit to Authority we become our own God.
Submission to God and his word is the abundant life!
DISCUSSION QUESTIONS
Do you find it hard to submit to Authority? Explain.
How many institutions and or people are you under Authority? Name them.
Have you seen our culture gravitate away from respect and honor?
What was you primary takeaway from the message?