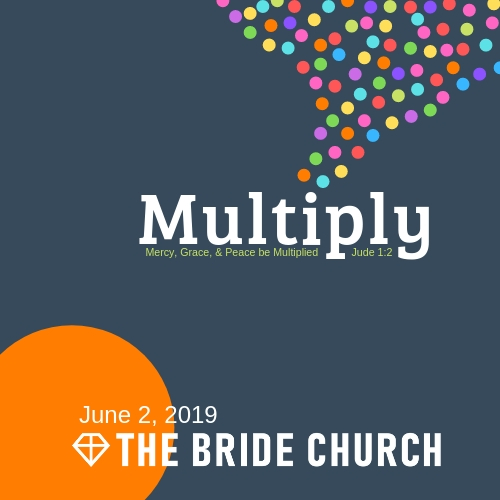 MULTIPLY | THE PURSUIT OF PEACE
JUDE 1:2 MAY MERCY, PEACE, AND LOVE BE MULTIPLIED TO YOU
KEY SCRIPTURES
Romans 14:17 For the kingdom of God is not a matter of eating and drinking but of righteousness and peace and joy in the Holy Spirit. 18 Whoever thus serves Christ is acceptable to God and approved by men. 19 So then let us pursue what makes for peace and for mutual upbuilding.
Coveting
Proverbs 14:30 A tranquil heart gives life to the flesh,
but envy makes the bones rot.
Luke 12:13 Someone in the crowd said to him, "Teacher, tell my brother to divide the inheritance with me." 14 But he said to him, "Man, who made me a judge or arbitrator over you?" 15 And he said to them, "Take care, and be on your guard against all covetousness, for one's life does not consist in the abundance of his possessions." 16 And he told them a parable, saying, "The land of a rich man produced plentifully, 17 and he thought to himself, 'What shall I do, for I have nowhere to store my crops?' 18 And he said, 'I will do this: I will tear down my barns and build larger ones, and there I will store all my grain and my goods. 19 And I will say to my soul, "Soul, you have ample goods laid up for many years; relax, eat, drink, be merry." 20 But God said to him, 'Fool! This night your soul is required of you, and the things you have prepared, whose will they be? 21 So is the one who lays up treasure for himself and is not rich toward God."
The way out is to give more, not want not More
25 And which of you by being anxious can add a single hour to his span of life? 26 If then you are not able to do as small a thing as that, why are you anxious about the rest? 27 Consider the lilies, how they grow: they neither toil nor spin, yet I tell you, even Solomon in all his glory was not arrayed like one of these. 28 But if God so clothes the grass, which is alive in the field today, and tomorrow is thrown into the oven, how much more will he clothe you, O you of little faith! 29 And do not seek what you are to eat and what you are to drink, nor be worried. 30 For all the nations of the world seek after these things, and your Father knows that you need them. 31 Instead, seek his kingdom, and these things will be added to you.
32 "Fear not, little flock, for it is your Father's good pleasure to give you the kingdom. 33 Sell your possessions, and give to the needy. Provide yourselves with moneybags that do not grow old, with a treasure in the heavens that does not fail, where no thief approaches and no moth destroys. 34 For where your treasure is, there will your heart be also.
Secret Sin
Psalm 32:1 Blessed is the one whose transgression is forgiven,
whose sin is covered.
2 Blessed is the man against whom the Lord counts no iniquity,
and in whose spirit there is no deceit.
3 For when I kept silent, my bones wasted away
through my groaning all day long.
4 For day and night your hand was heavy upon me;
my strength was dried up as by the heat of summer. Selah
5 I acknowledged my sin to you,
and I did not cover my iniquity;
I said, "I will confess my transgressions to the Lord,"
and you forgave the iniquity of my sin. Selah
6 Therefore let everyone who is godly
offer prayer to you at a time when you may be found;
surely in the rush of great waters,
they shall not reach him.
7 You are a hiding place for me;
you preserve me from trouble;
you surround me with shouts of deliverance.
James 5:16 Therefore, confess your sins to one another and pray for one another, that you may be healed. The prayer of a righteous person has great power as it is working.
Unresolved conflict
Matthew 5:21 "You have heard that it was said to those of old, 'You shall not murder; and whoever murders will be liable to judgment.' 22 But I say to you that everyone who is angry with his brother will be liable to judgment; whoever insults his brother will be liable to the council; and whoever says, 'You fool!' will be liable to the hell of fire. 23 So if you are offering your gift at the altar and there remember that your brother has something against you, 24 leave your gift there before the altar and go. First be reconciled to your brother, and then come and offer your gift. 25 Come to terms quickly with your accuser while you are going with him to court, lest your accuser hand you over to the judge, and the judge to the guard, and you be put in prison. 26 Truly, I say to you, you will never get out until you have paid the last penny.
Ephesians 4:1 I therefore, a prisoner for the Lord, urge you to walk in a manner worthy of the calling to which you have been called, 2 with all humility and gentleness, with patience, bearing with one another in love, 3 eager to maintain the unity of the Spirit in the bond of peace.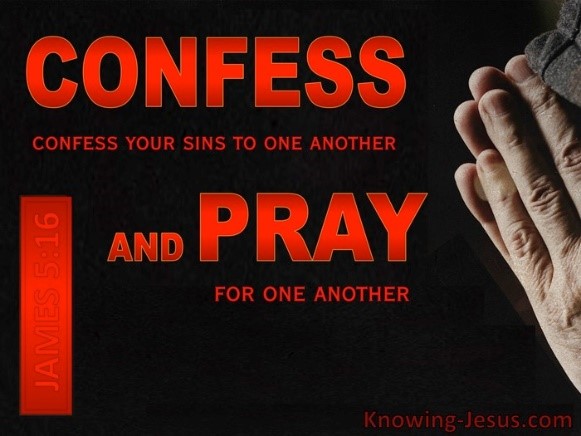 Connecting to The God of Peace
Philippians 4:8 Finally, brothers, whatever is true, whatever is honorable, whatever is just, whatever is pure, whatever is lovely, whatever is commendable, if there is any excellence, if there is anything worthy of praise, think about these things. 9 What you have learned and received and heard and seen in me—practice these things, and the God of peace will be with you.
KEY POINTS
We should seek Peace and Pursue it. Shalom with God and Others
Three ways that hinder Peace. Coveting, Secret Sin and unresolved conflict.
God has solutions for all three:

Coveting or wanting more…Give more.
Secret Sin…. Confess to another.
Unresolved conflict…..Pursue reconciliation through prayer and forgiveness.

Maintain Shalom by applying Philippians 4:8-9
DISCUSSION QUESTIONS
Are you currently experiencing Shalom with God?
Of the three ways that hinder Peace spoken about in the message are any currently hindering you? Care to Share?
Discuss ways to apply Key Point number 4.